KeyStone Advice Partners is a specialist comprehensive financial planning business. We help everyday mums and dads, professionals, businesses and self-employed, and basically anyone between those just starting in the workforce up to those in the later stages.
Put simply our purpose is to understand what matters most to you and provide market leading, practical and personal advice solutions. Our plain English approach and continuous education ensure that the plan is understood and realised.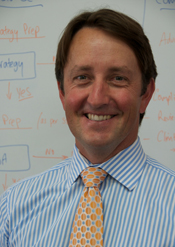 "Helping clients to live the life they want provides so much personal satisfaction and is the main reason I love being a financial planner."
MICHAEL ALLEN
Michael Allen is the Director and Principal Financial Adviser.
Michael's passion is to help and support people to achieve their financial goals. It is important for him to understand what is important to his clients and to deeply understand what matters to them.  Then support them to "live the life they want". Michael says "It is personally so rewarding to see a person or family move towards financial peace of mind so they can get on with the things in life that matter most to them".
Michael is a Certified Financial Planner® and Justice of the Peace, with 31 years of experience, including 13 years as practice principal, 3 years as a retirement specialist, 8 years as a technical adviser to other financial planners and 7 years in other various financial planning roles.
Michael and wife Julee, with 2 growing boys, love the northern suburbs of Wollongong.
Outside of work Michael enjoys all sorts of healthy outdoor activities including: cricket, golf, over 35's soccer and snowboarding.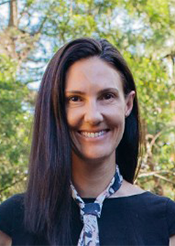 KIM LONERGAN
Kim's main role at Keystone Advice Partners is Advice Manager, she works closely with the financial planners assisting with the research and preparation of advice.
She has completed a Bachelor of Accounting/Financial Planning and more recently a Masters in Applied Finance. With over 9 years' experience working within the financial planning industry, 5 years of this spent at Keystone Advice Partners, Kim brings a fresh perspective to the team.
Kim enjoys her weekends making the most of what the Illawarra has to offer whether that be bushwalking in the escarpment or enjoying the local beaches.
GEOFF REES
Geoff joined our team in 2019 after 14 years in W.A. He ran a successful financial planning practice, working as the principal financial planner, in his hometown of Mandurah.
Geoff brings a wealth of knowledge and understanding to help co-ordinate the advice and support services offered here at Keystone Advice Partners.
Geoff and his wife Ann moved to the scenic town of Kiama where they are able to enjoy more time with their children and grandchildren.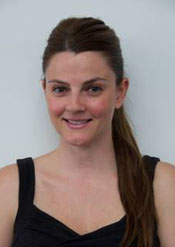 SHERI PODMORE
Sheri's main role at Keystone Advice Partners is Advice Coordinator.
With over 20 years' experience working within the financial planning industry, 10 years of this spent at Keystone Advice Partners, Sheri brings an enormous amount of experience and understanding to help clients realise their financial goals.
Sheri enjoys spending time with family and friends.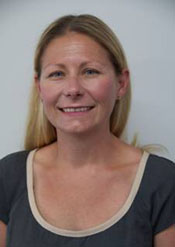 JULEE ALLEN
Julee is the Business Manager at Keystone Advice Partners. Her main role is to oversee the day-to-day operations of the business and also provide advice support when required.
As a Chartered Accountant with over 20 years of experience, Julee's knowledge and experience help the team continue to deliver quality advice to our diverse range of clients.
A very keen soccer player and as a mum to 2 growing boys she enjoys being outdoors and also believes she is a part-time Uber driver!